Dollars Goes A Long Way for Central Okanagan Food Bank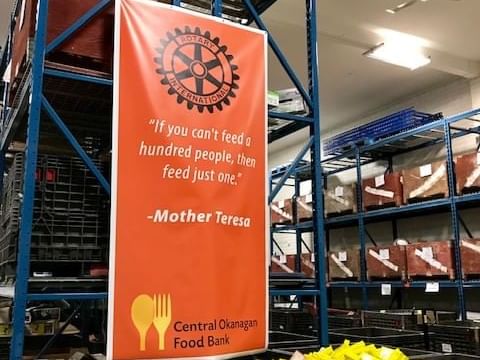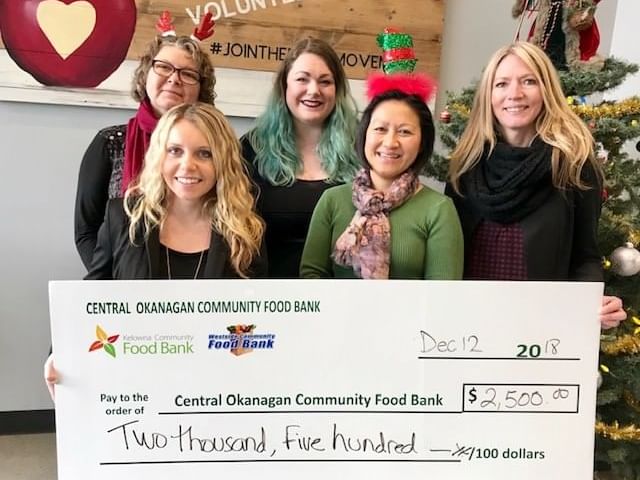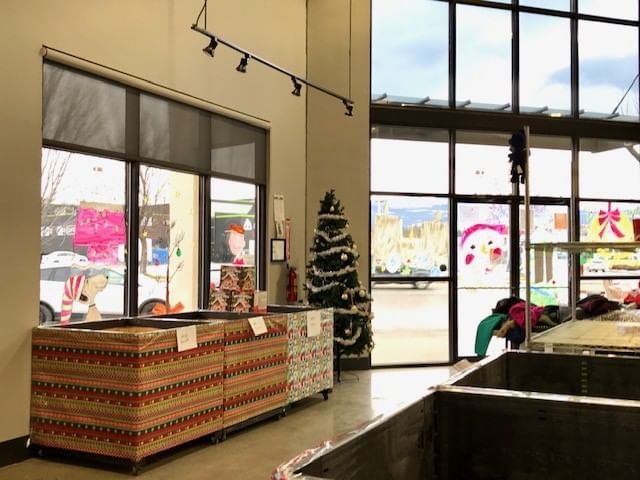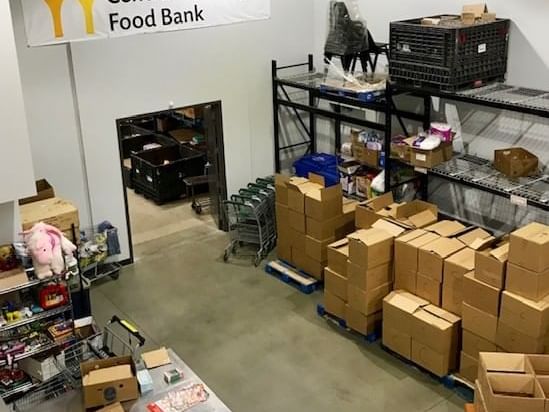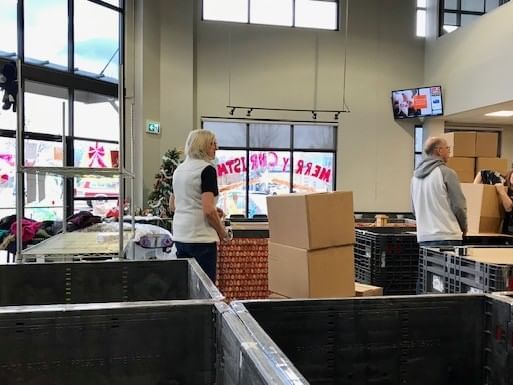 The Central Okanagan Community Food Bank is a registered charity dedicated to providing much needed food and support to those living in Kelowna and West Kelowna. Many families struggle to make ends meet and to provide for their family. The two warehouses located in Kelowna and West Kelowna ease this burden for families by providing perishable and non-perishable items. Children under the age of 15 make up for 33% of their clients in need of assistance.

The new location in Kelowna is now able to offer a shopping experience for clients as they roll their shopping carts around the aisles to pick up the food items that are needed, rather than receiving a pre-packaged box as before. This allows for a greater selection according to each client's needs, and the atmosphere of a grocery store experience. With the additional space, the Kelowna location has added a freezer and a refrigeration room, that allows them to now accept perishable items such as turkey, carrots, milk, etc.
Argus Properties is a proud supporter of the Central Okanagan Food Bank, donating $2,500 this season to fund the on-going food drive. The dollar amount donated is equivalent to about three times the buying power for the food bank; thus the money donated would be equivalent to $7,500 worth of food items for the community.
We received a tour of the new facilities, and discovered the wonderful volunteers packing up the over 2000 Christmas hampers that will be given to families within our community this holiday season.

DURING THE REST OF THE YEAR, THE CENTRAL OKANAGAN FOOD BANK OFFERS THE FOLLOWING PROGRAMS:
Tiny Bundles: This program is designed to meet the nutritional needs of pregnant mothers and families with children under the age of one. Participants are eligible for a weekly hamper containing milk, eggs, fresh fruits, vegetables and baby basics. Mothers also receive a one-time layette, containing new baby items, when the baby is born. Additionally, public health nurses are available at the Food Bank twice per month to answer any questions new moms may have.
Vitality Program: This program is for families with children age 15years and younger and for clients who are older than 55. This program ensures that participants receive adequate nutrition as outlined in Canada's Food Guide, including milk, eggs, meat and fresh produce.
Special Needs Program: This program supports the needs of clients who have special dietary or medical requirements including persons with diabetes, cancer, high blood pressure, HIV/AIDS, severe food allergies and eating disorders.
Kids Snack Pack Program: This program provides children from ages one to 12 years with a one week supply of ready-to eat, healthy, nutritious snacks to take to pre-school, day care or school. These snack packs include (but are not limited to) fresh fruit, cello-packaged fresh produce, yogurt, cheese, 100% fruit juice boxes and healthy granola bars.
The Central Okanagan Food Bank is a member of Food Banks Canada, Food Banks BC, the Kelowna Chamber of Commerce and the Greater Westside Board of Trade. Together we can make a difference.